Auto Accident Attorneys
If you have been involved in an automobile accident, you need a car accident attorney to represent you, consider us. Our Law Firm represents individuals and families who have suffered auto accident injuries and will not stop until you have received the compensation you are entitled for your personal injury case. more information on this website
Every day auto accidents result in countless injuries, some of which can be permanently debilitating in nature. Personal injury victims can be subject to an endless flood of medical bills and healthcare expenses. Personal injury victims are often unable to return to work right away which makes it difficult to provide basic needs. The last thing a personal injury victim needs is an incompetent personal injury lawyer to complicate their affairs at a time of great stress. Your personal injury case should be handled professionally and competently from the beginning. The first personal injury lawyer that pops up on television probably isn't your answer. You don't need an army of paralegals, you need a lawyer. Call us today for a free personal injury consultation and take the first step in maximizing the value of your personal injury case.
How Can a Car Accident Attorney Get me the Help I Need?
Our law office knows the stress and worry that an auto accident causes. Many victims become uncertain about their future because they do not know how their bills are going to get paid while they are unable to work, or how they'll get treatment if they don't have health insurance, or how they'll get their car fixed. You are already suffering from your injuries. You don't need an incompetent car accident attorney to become another thorn in your side. When you hire a qualified auto accident attorney you no longer have to worry about the prosecution of your case. That is what your auto accident attorney is for.
To ensure you get the maximum recovery for your auto accident, you need to be sure you retain personal injury attorneys who are committed to recovering the maximum amount possible. This means uncovering every single fact regarding your accident. It means scrupulous attention to detail in documenting your injuries. It means making sophisticated legal arguments in formal demands for compensation. And when necessary, it means filing lawsuits rather than backing down and taking low-ball settlements.
Some of the Most Common Nevada Traffic Accidents
Auto accidents occur in many forms. Personal injury cases often arise when two cars collide, yet often auto accidents may only involve one automobile and another party not in a car at all. While many of the same legal theories are applicable to every auto accident personal injury case, the exact circumstances of a traffic accident can result in many diverse legal issues. If you have been involved in one of the traffic accidents listed below, it is critical that you seek legal counsel right away:
Auto Accident
Bicycle Accident
Pedestrian Accident
Truck Accident
Motorcycle Accident
By hiring a personal injury attorney that focuses on auto accident law, you are giving yourself the best opportunity to maximum your recovery in your auto accident case.
Why Choose us as Your Accident Lawyer?
If you or a loved one has been injured in an automobile accident, you need help from an attorney immediately. Though Nevada law provides that a personal injury victim get their car repaired, get the medical treatment they need, and get adequate compensation for their pain and suffering, lost wages, and inconvenience, there are people who exist for no other reason than to minimize what you receive. A person suffering personal injuries who doesn't retain a car accident attorney will likely lose thousands of dollars.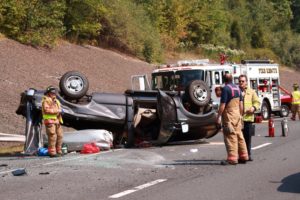 Don't sell yourself and your personal injury case short. We can help you get your car fixed. We can get you the treatment you need for your personal injuries, even if you don't have health insurance. And we can squeeze every last penny out of the liability insurance companies, putting the maximum amount of money in your pocket.
Receive Your FREE Consultation with our Nevada Personal Injury Attorneys
If you or a loved one is in need of a skilled auto accident attorney, please contact us now for your free, confidential assessment with an experienced Nevada auto accident lawyer.
We have created this website to be a wealth of information…we encourage you to visit our FAQ page and blog for more information on personal injuries and car accidents, including information on how we can get you the medical care you need even if you don't have insurance.