Partner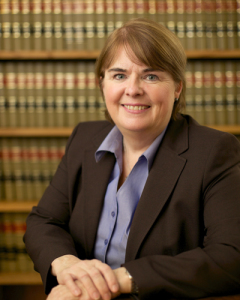 Virginia Henson received her juris doctor degree from the University of Oklahoma in 1980 and limits her practice to family law. She has also been a mediator licensed by the Oklahoma Supreme Court since 1995. She is a fellow of the American Academy of Matrimonial Lawyers.
Following her law school graduation, Henson practiced in Shawnee, Oklahoma with her father in a general practice. She joined the firm in 2000, and began limiting her practice to family law.
Henson has chaired the Family Law Section of the Oklahoma Bar Association as well as served as its secretary, and currently serves as an editor of the Oklahoma Bar Association Family Law Section Practice Manual. She has served on the Oklahoma Bar Association Ethics Committee, has been Martindale-Hubbell AVP rated for more than 15 years, and has twice been named Outstanding Family Lawyer for the State of Oklahoma.
In addition to her practice, Henson taught at East Central University in Ada, Oklahoma as an assistant professor and director of legal studies. Henson also has a long list of professional publications including works in professional journals, law manuals and bench books for state court judges. She is a respected public speaker, giving Continuing Legal Education presentations and keynote addresses at venues across the country for organizations such as the American Bar Association and Oklahoma Bar Association.
Henson enjoys the arts, particularly theatre, and has three adult children. She has completed coursework toward a Ph.D. in Educational Studies at the University of Oklahoma.