Why Should you Hire our Law Firm as your attorneys?
Because we believe in what we do and what we do makes a difference in the lives of our clients and in the world in general.
We are concerned for our client's well being — this is why we have chosen to work for plaintiffs (the injured parties) and plaintiffs only. We don't and never have represented insurance companies or corporations. We only represent people who have been injured or taken advantage of by insurance companies or both. We are concerned that our clients receive the medical care they deserve and recover physically from their injuries, as well as recover emotionally and economically. We care enough to tell our clients the truth about what we can and cannot do to help them. We care enough to devote ourselves fully to each client's case. We know the law and know how to use it for our clients' best interests.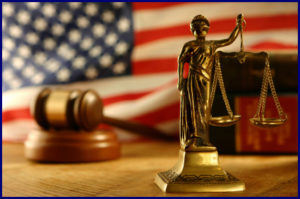 We understand what the law should be. Our advocacy before California's Appeals Court and Supreme Court has resulted in the California's Supreme Court adopting our views in procedural matters in personal injury lawsuits and making our opinions the law of the land. In the same way that we convinced the California Supreme Court to adopt our views, we know how to convince a claims adjuster about the benefits to the insurance company of the settlement we propose. We obtain meaningful and sometimes unimaginable monetary recoveries for our clients, with a minimum of wasted time, effort, stress and worry.
What our staff members say:
"I recommend people to hire us because we are responsible, work as a team, we care about people and most important of all we know what we are doing." – Marta I. De la Torre
"We are a very dependable and professional law firm. We know how to handle business." – Nora Zamarripa
"We give the advice clients need for their lives, not their case and fight hard to carry out the decisions our clients make about the matters we are hired to accomplish." – Edward Spilsbury
"I recommend that injured people hire us to represent them because we are committed to providing them with the best outcome of their case." – Colleen Cadogan
If you are looking for a committed, resourceful and compassionate law firm to advise and representatives to help you hold a responsible person accountable for your injuries, you should choose our Law Firm as your personal injury attorneys.
What should I expect a personal injury attorney to do for me?
You should expect your personal injury attorney to be an educator, an advisor, a communicator, a representative, an advocate, he/she should be your "Champion".
Your attorney should educate you about your rights, the legal basis of your claim and the damages you are able to recover.
Your attorney should advise you throughout the process of recovery (physically, emotionally and economically) as to what to expect and how to best care for yourself throughout the recovery process.
Your attorney should be an effective and honest representative for you. After all, he is your voice in your dealings with the defendants and their representatives.
Your attorney should be an effective advocate in the pursuit of your rights.
Your attorney should be your "Champion", your "David", your "Robin Hood", educating, advising, advocating and fighting for you. Someone you are proud of.
Why should I hire an attorney to assist me in resolving my personal injury claim?
Higher net recovery to you, an experienced guide on your side, relief from worry. An insurance industry research institution studied personal injury claims processed by the injured person alone, verses personal injury claims handled by attorneys. They determined that those represented by attorneys had a higher net recovery to themselves (more money in their pocket after attorney's fees and costs) than those without attorneys.
An experienced personal injury attorney provides you the advantage of a skilled professional who will provide you the benefit of his experience and insight to equal the playing field when dealing with insurance companies and the major corporations of the world. Hiring a personal injury attorney allows you to focus on your recovery from your injuries while your attorney focuses on holding the responsible person accountable for your injuries.
How does your law firm charge attorneys fees?
We only work on a contingency fee, meaning that if we do not win, we do not get paid. Injury victims cannot afford to pay an attorney by the hour. Our contingency fee is in line with other top-quality lawyers who handle serious personal injury matters. There are no up front costs or fees with us.
Who is going to pay up front for all of the costs and expenses of my case?
Costs must be advanced during the case to hire experts, conduct discovery and prepare for trial. We advance all costs and we say so in our retainer agreement. The client is responsible for reimbursing the costs when the case settles. If we don't recover money for you, you will owe nothing.
What happens if we lose the case?
You are not responsible for any fees or costs.